Summer Road Trip Series: Trans-Canada Hwy and Icefields Parkway
Next stop on our Summer Road Trip Series, The Kid Project takes us north through the Canadian Rockies to the Trans-Canada Highway and Icefields Parkway. If you're trying to escape the summer heat, then this is your road trip. Just remember to pack lots of layers!
There is no better time to hit the open road with your family then during the summer.
In fact, I am going to order you to pack your car. Grab the family. And just go.
Exploring the Trans-Canada Hwy and Icefields Parkway
The Canadian Rockies are a rugged swath of mountains that spread across British Columbia and Alberta. The mountain range is known for the many glaciers, rocky summits, abundant wildlife, large waterfalls and lakes so teal you might think you were transported to the Caribbean.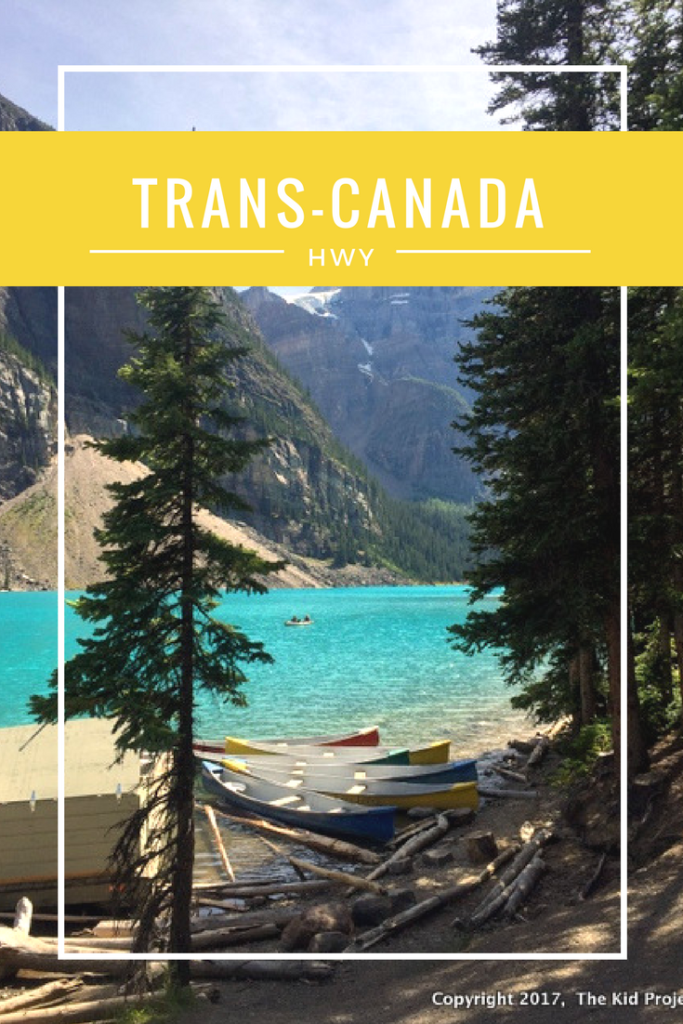 STEP 1: GLACIER NATIONAL PARK, MONTANA TO CANMORE, ALBERTA
We start this trip in Glacier National Park, known for it's towering peaks and large Grizzly Bear population. Spend a few nights, drive the infamous Going-to-the-Sun Road and enjoy some amazing family hikes to places such as St. Mary's and Virginia Falls. From Glacier, you are roughly 4 hrs from Canmore and only 30 minutes from the U.S./Canadian border.
STEP 2: CANMORE/BANFF AND LAKE LOUISE
The Trans-Canadian Hwy heads west out of Calgary and within 45 minutes the looming peaks will begin to fill your windshield. Everyone should explore the town of Banff for a day but if you are looking for a base-camp, I would suggest Canmore. Canmore is less crowded, less expensive and totally enchanting. Rent bikes and explore the many bike paths, paddle the Bow River and hike Ha Ling Peak, a local favorite.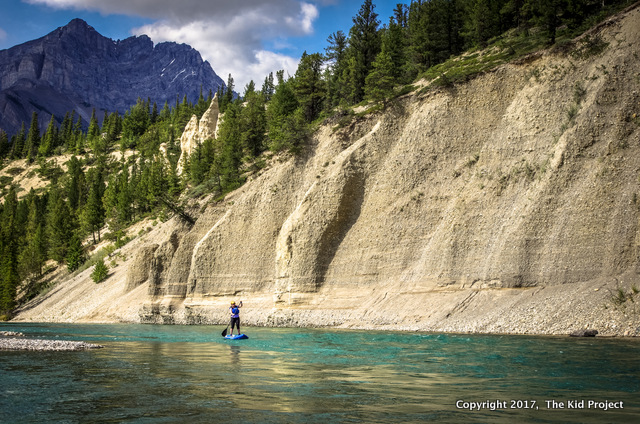 While Lake Louise is just as beautiful as every photo displays, it is also equally busy. Avoid weekends and come prepared for the hike up to Lake Agnes and the Lake Agnes Tea House – a worthy trek by far!
For more info on everything to see and do in Alberta, visit Family Adventures in the Canadian Rockies.
STEP 3: ICEFIELDS PARKWAY
Stretching 232 km (144 mi.) through the heart of the Canadian Rocky Mountain Parks World Heritage Site, this world-class journey offers access to a vast wilderness of pristine mountain lakes, ancient glaciers and broad sweeping valleys.
There is no better time than NOW to share Canada's glaciers with your children. Retreating at alarming rates, these glaciers have carved valleys and broken up mountains, creating a lively environment full of raging rivers and teal lakes.
Follow The Kid Project, for more great trip recommendations, kid adventure ideas and style tips, here!